Tool Connect™ Site Manager supports custom columns and fields to allow for more flexibility when you are setting up your account. You can have up to eight custom columns/fields on one account. Custom columns can only be created or removed by the Owner or an account Administrator.

On the Web

Custom columns and fields must be setup from the Site Manager website. To get started make sure you have selected the Inventory option on the left-hand side of the screen.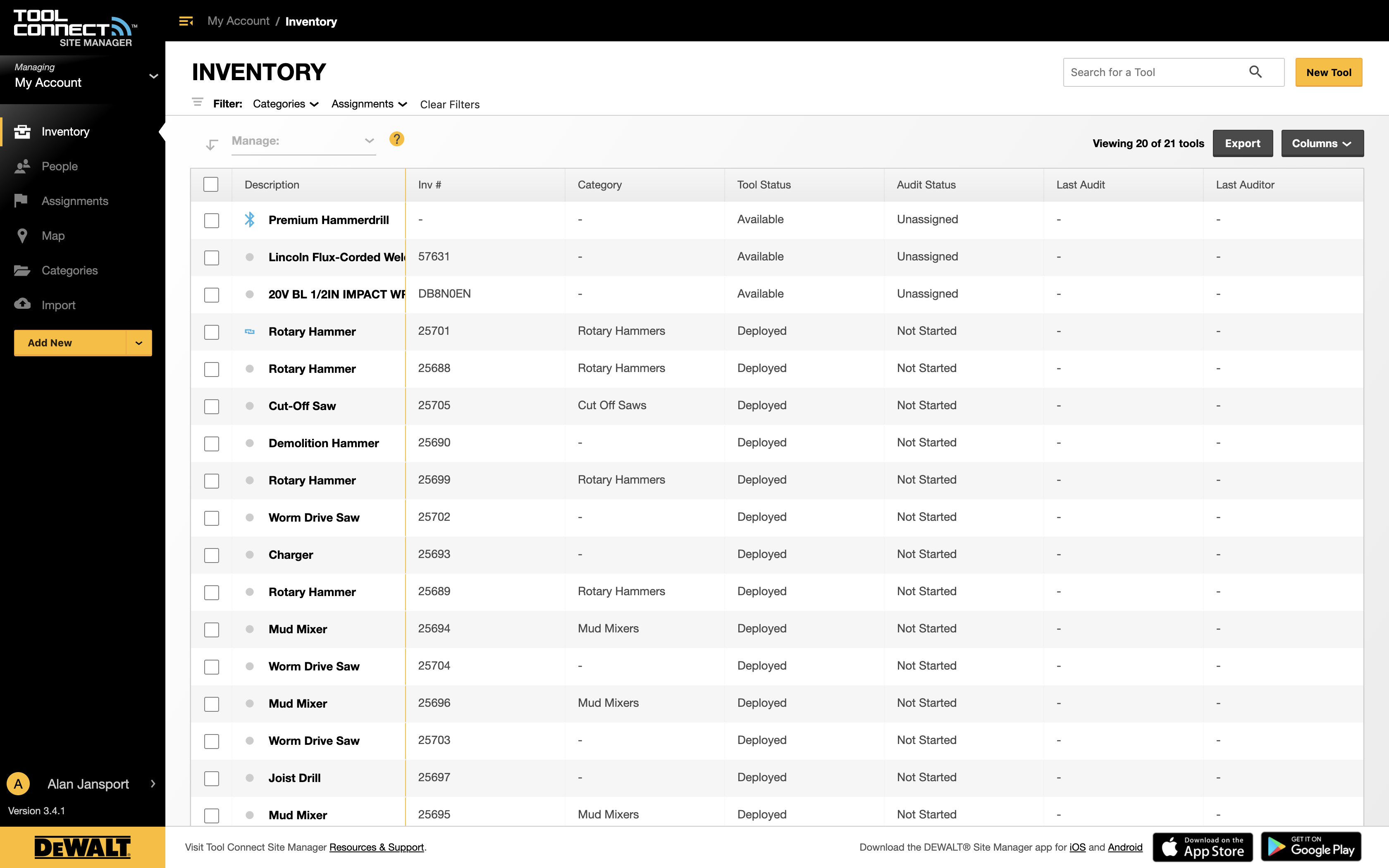 Next, click on the 'Columns' drop down menu on the far-right hand side of the screen. A list of columns will be displayed.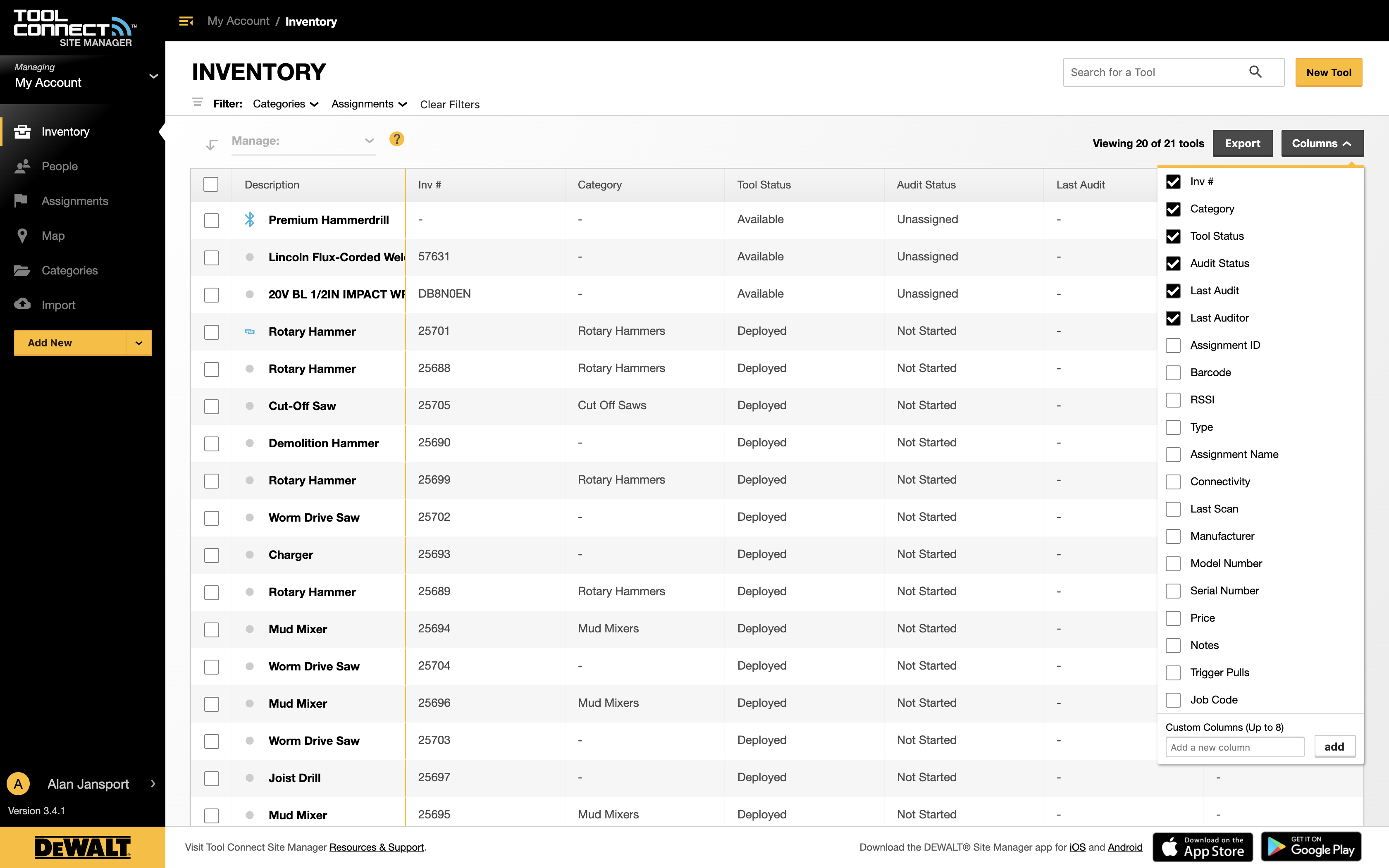 At the bottom of the list there is a blank field with the option to 'Add a new column'. Type in the name of the column then click 'Add' to confirm.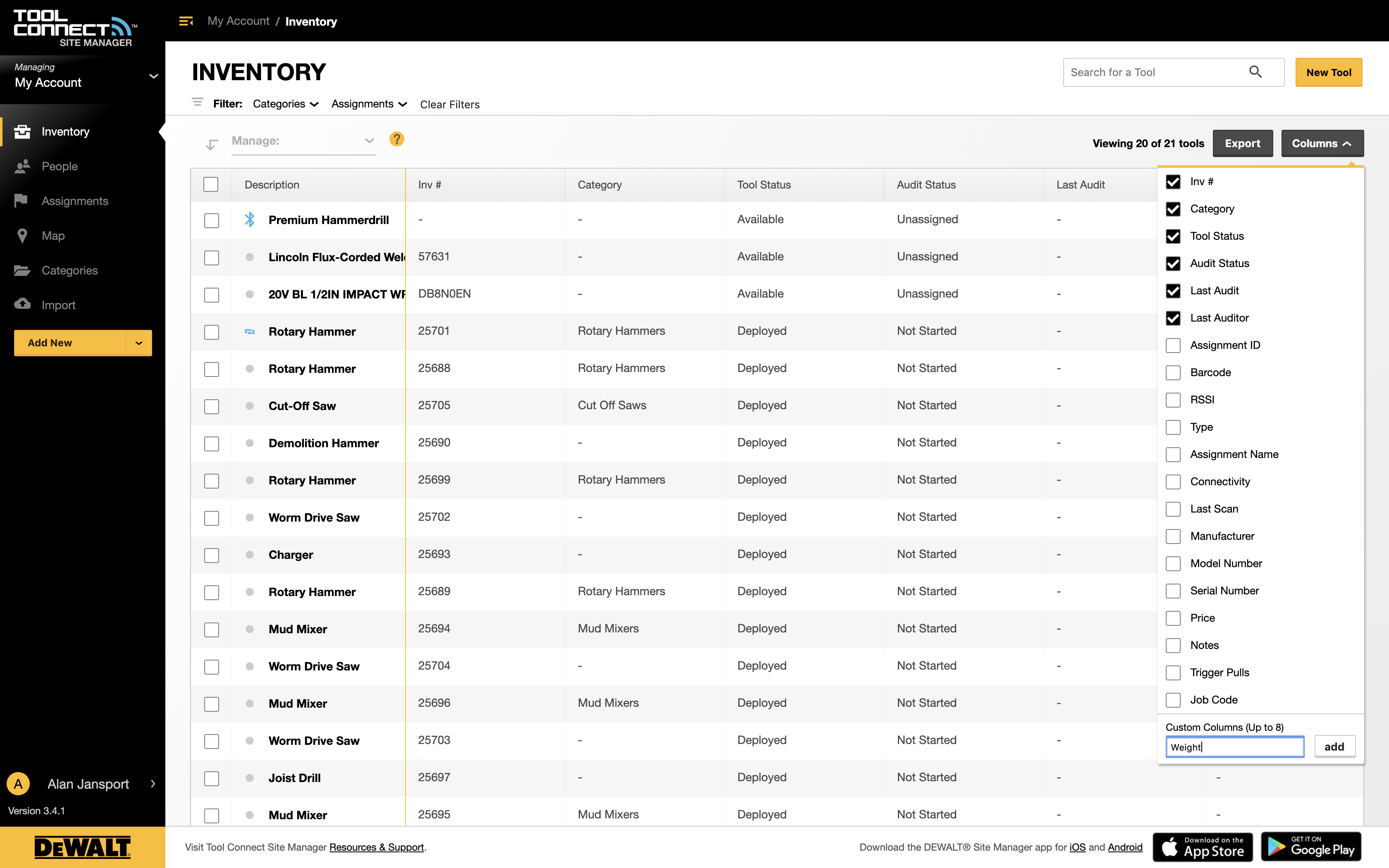 If you wish to delete or rename the column you can use the trashcan to remove the column, or the pencil to update the name.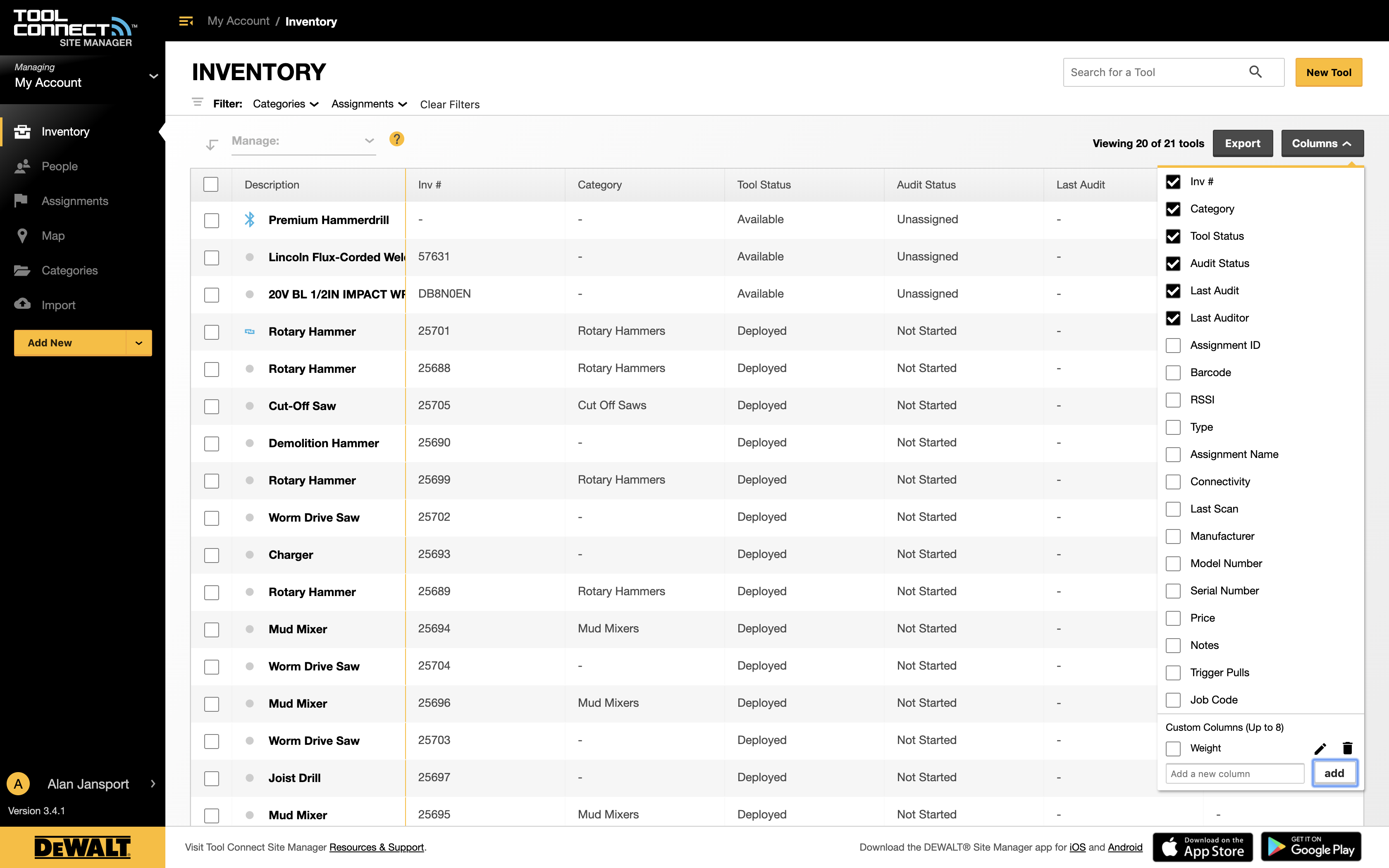 In the Mobile App

Adding custom columns and fields are not supported in the Site Manager mobile application at this time. Please check back as we update features frequently. You can input information into custom columns/fields that have been setup on the Site Manager website via the 'Edit Tool Details' option on the mobile application. 
Join our Community! 
We are excited to continue the discussion about Site Manager in our community forum. Contribute ideas, make suggestions, and discuss with other like minded asset managers. Click here!