On the Web
Performing an audit is not available in the Tool Connect™ Site Manager website at this time. Please check back regularly, as new features will be released continuously.
In the Mobile App
Audits can be performed by both an Administrator as well as any Manager who has been granted permission to the assignment that needs to be audited. 
To begin an audit, tap on the Assignments option at the bottom of the screen to bring up the list of assignments that you have permission to access.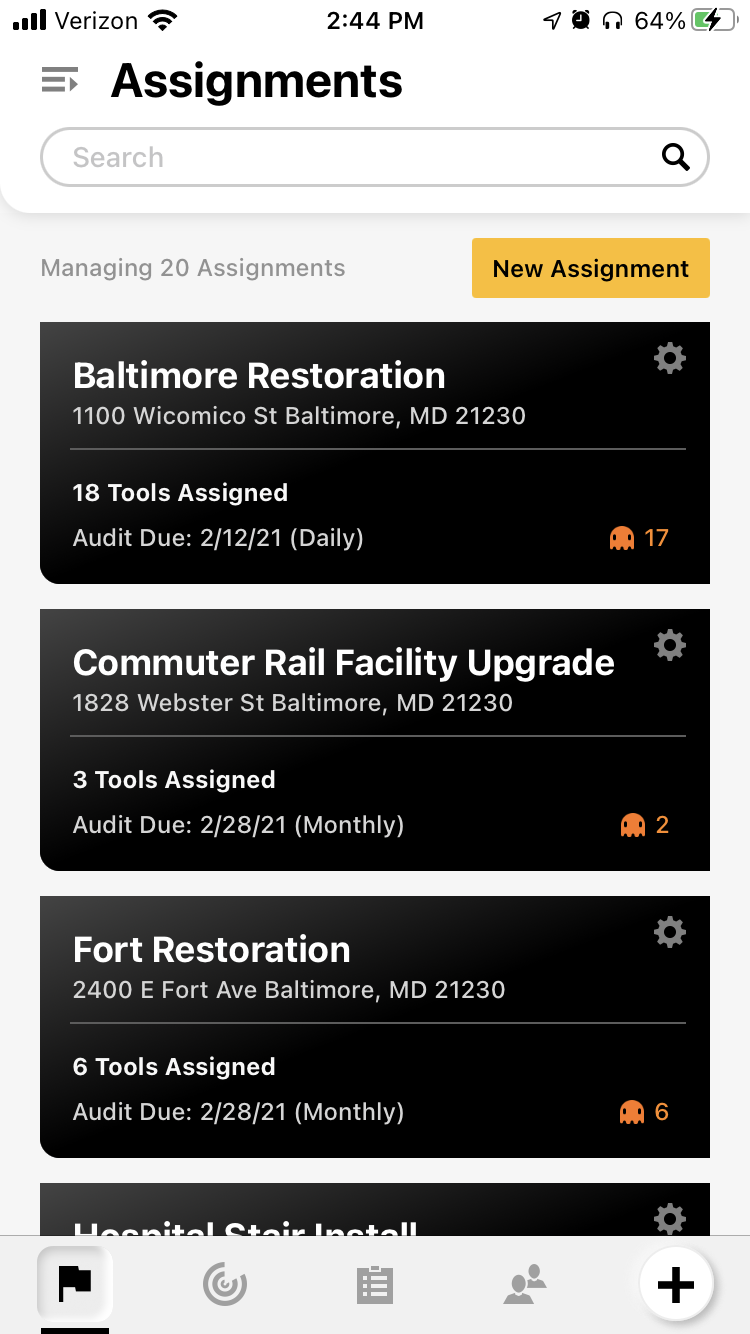 Tap on the assignment you wish to audit, you will be presented with details about the assignment. Assignment details include when the audit is due, how many connected and unconnected tools are assigned, and the value of the overdue tools. You will see a list of all tools that need to be audited and whether they are connected or not. Connected tools are represented by the Bluetooth symbol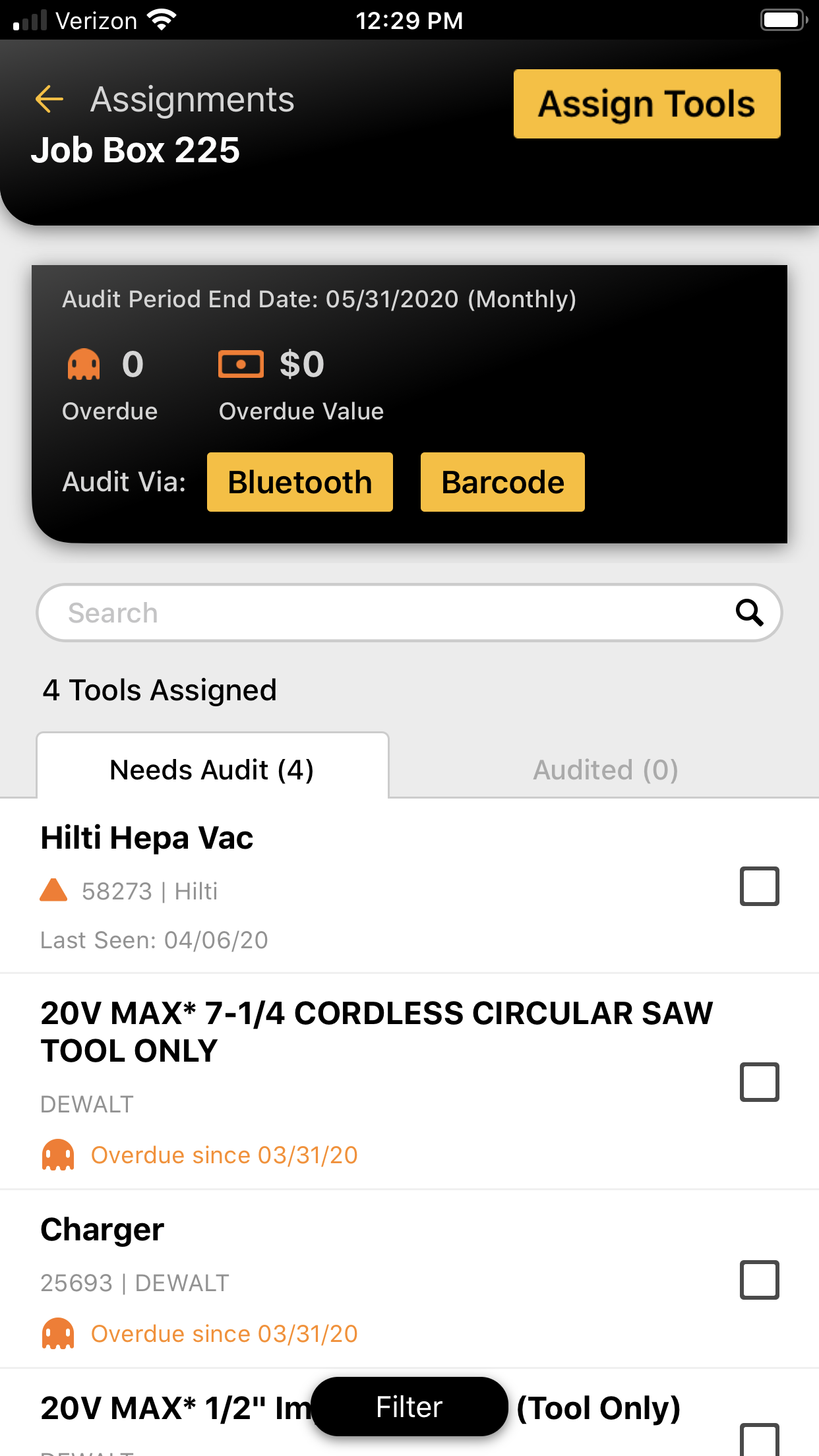 Site Manager gives you three ways to audit your tools. You can use the Bluetooth Scan to detect any Tool Connect Tools or tags, you can scan both DEWALT® QR codes (DEWALT® ID) and third-party barcodes that you have associated with tools, and you can manually check unconnected tools in with the checkbox.
To start the audit, perform a Bluetooth scan first to detect any connected tools that are nearby by tapping the 'Bluetooth' button near 'Audit Via:'. Please note that you do not have to press the button on any of the Tool Connect™ Tools or tags for the tool to be detected by the Site Manager.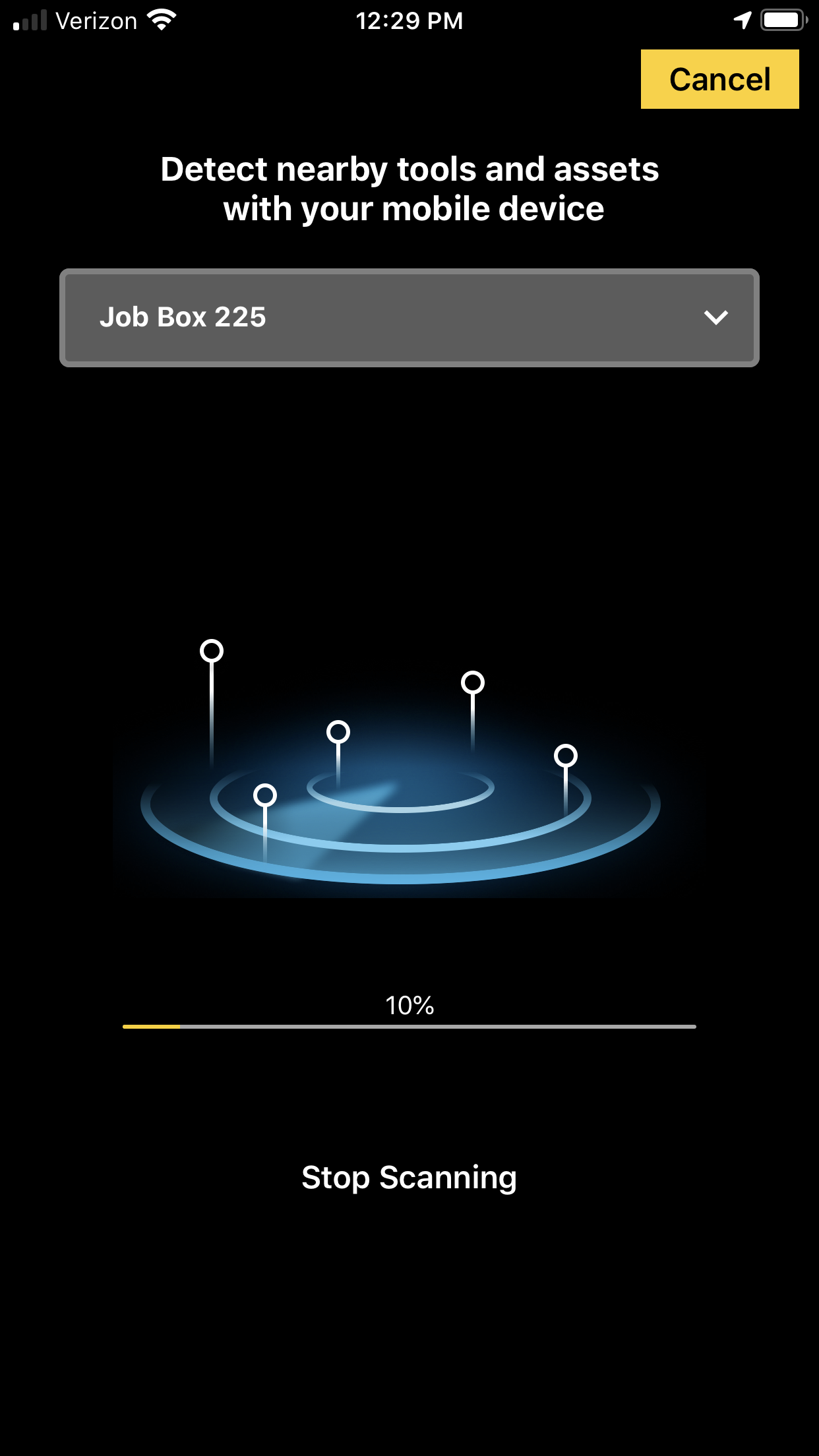 When the scan is complete any connected tools that are detected are moved to the 'Audited' column, and tools that still need to be audited will remain in the 'Needs Audit' list. If these tools are not connected you will see check boxes next to them. If these tools have a DEWALT® or third-party barcode on them you can tap 'Barcode' to start the process of auditing via barcode.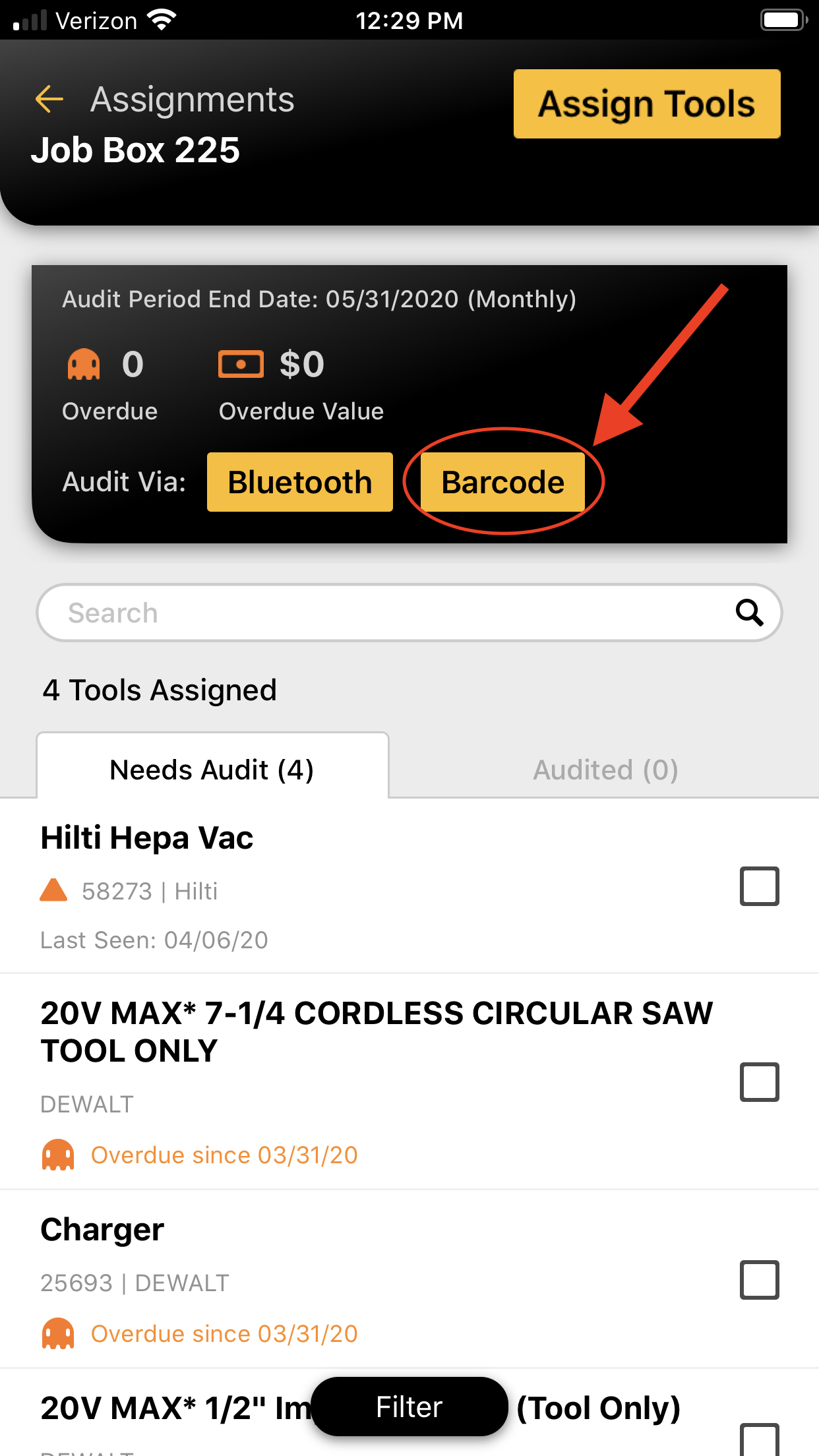 A new window will appear with your device's camera open, point your camera at the barcode of the tool you wish to audit and Site Manager will detect it.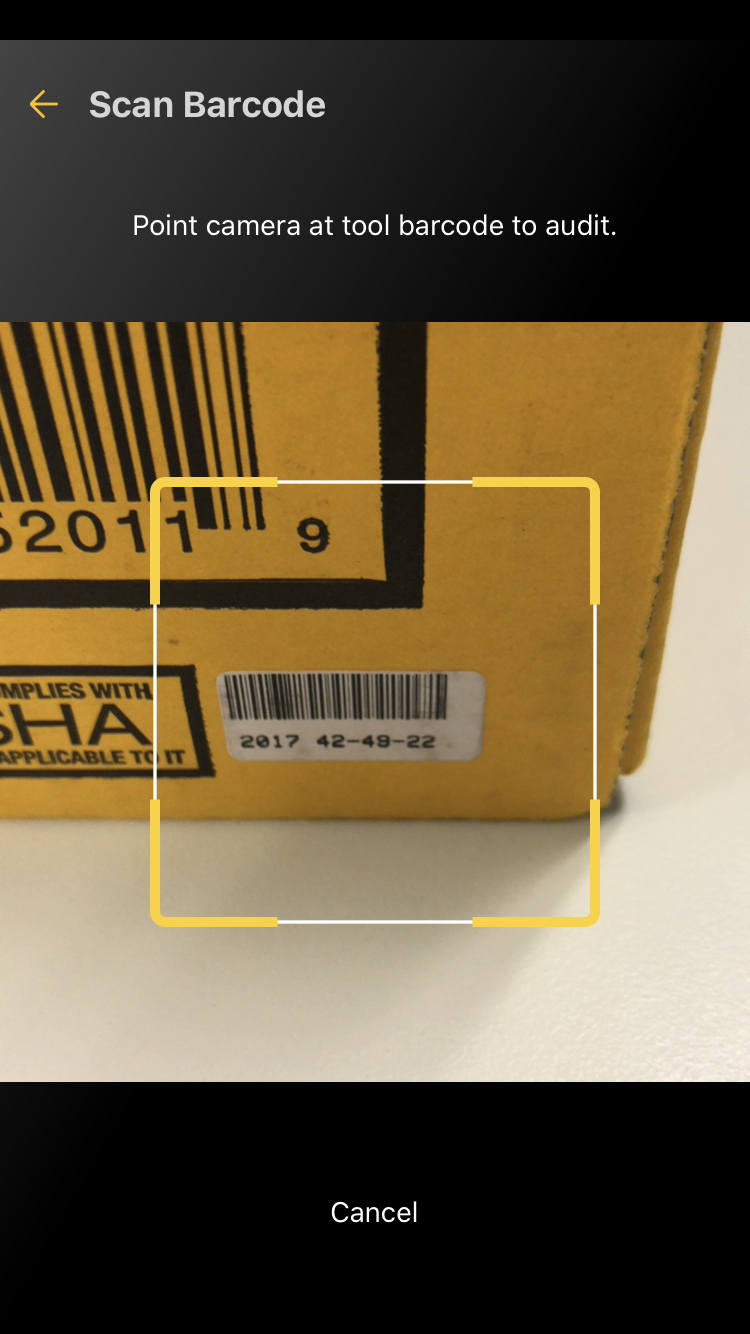 The site Manager will ask you to confirm that you have scanned the correct barcode, and you can choose to continue scanning barcodes or return to your list of tools that need to be audited.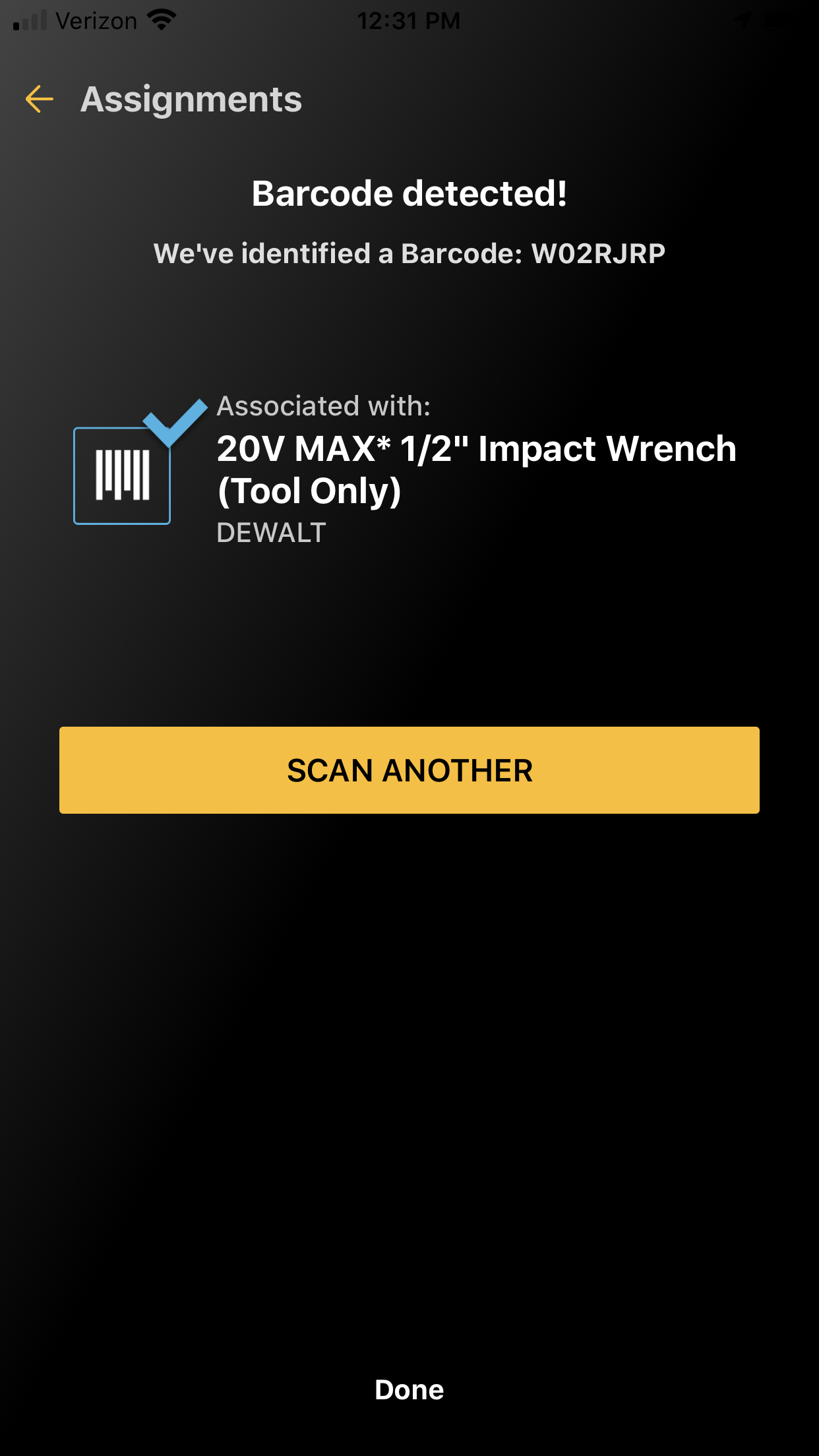 Now that you have audited both your connected tools and tools with barcodes you can finish your audit of any remaining un-connected tools. All you need to do is tap on the check box next to the tool you want to audit then tap 'Confirm And Audit' to confirm.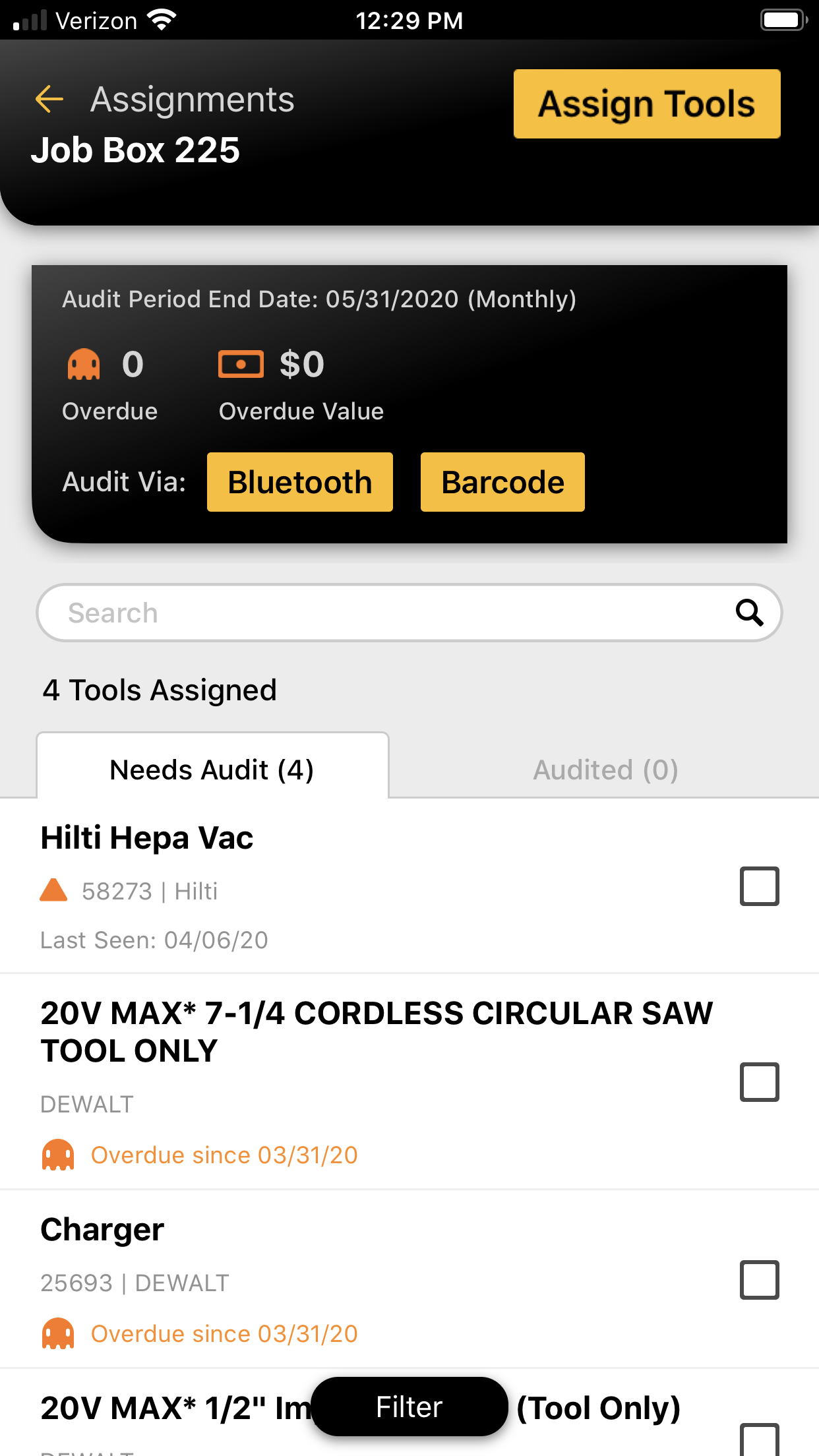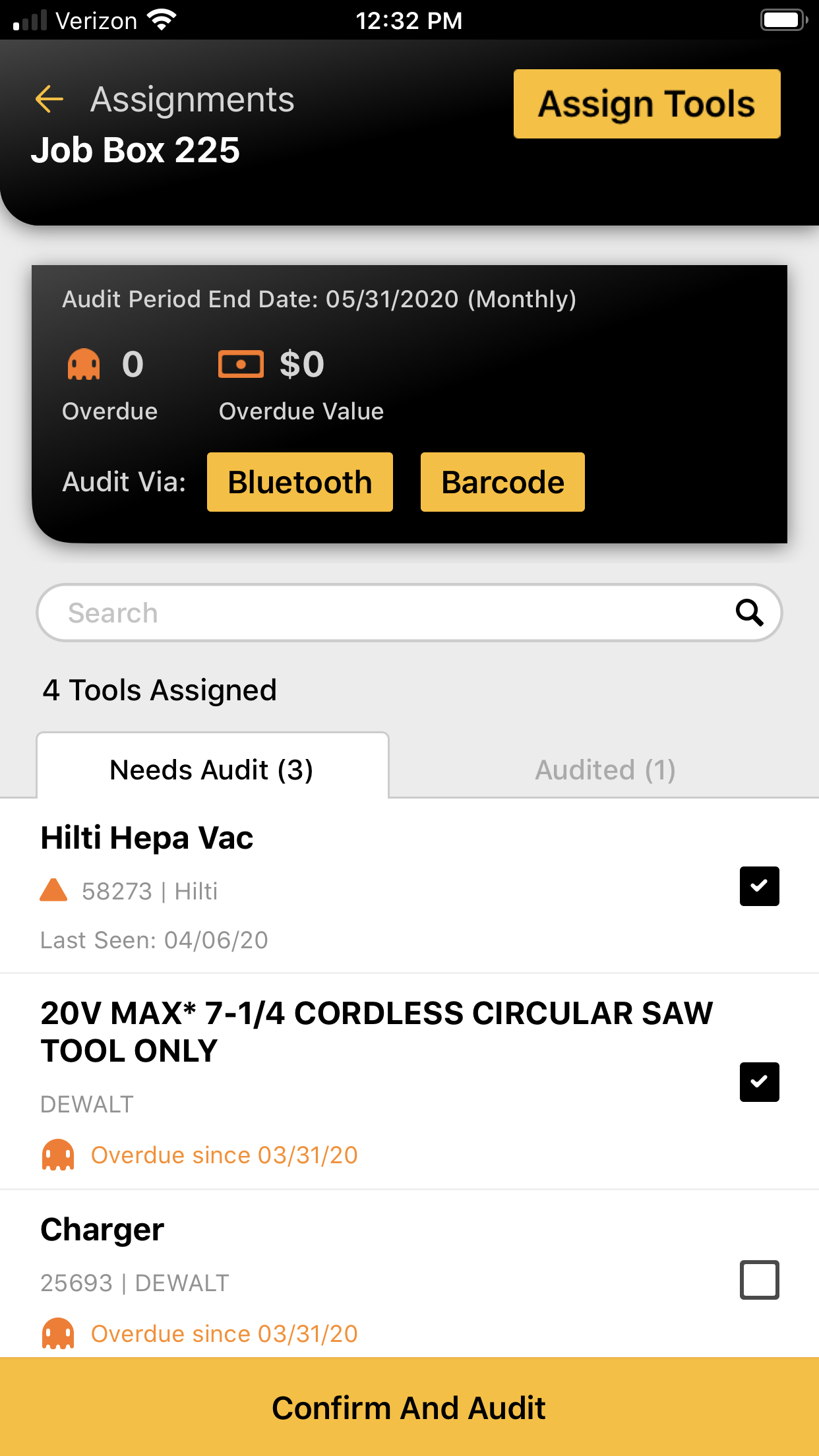 If you have elected to receive audit updates you will receive an email at the end of the audit period letting you know the audit status and if there are any tools that are missing.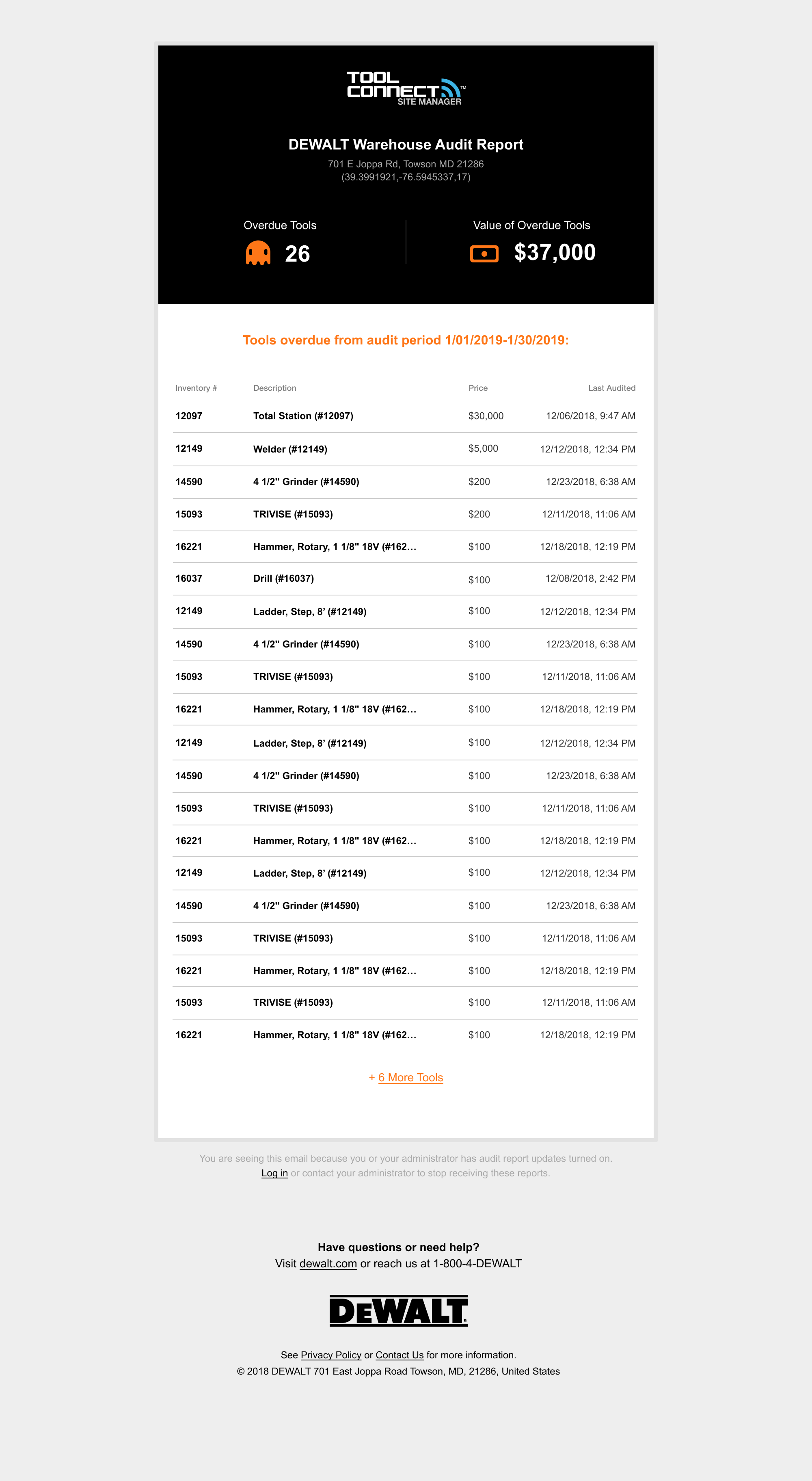 Join our Community! 
We are excited to continue the discussion about Site Manager in our community forum. Contribute ideas, make suggestions, and discuss with other like minded asset managers. Click here!