Go to Dewalt.com.
Scroll down until you reach the bottom of the website.
Click on contact us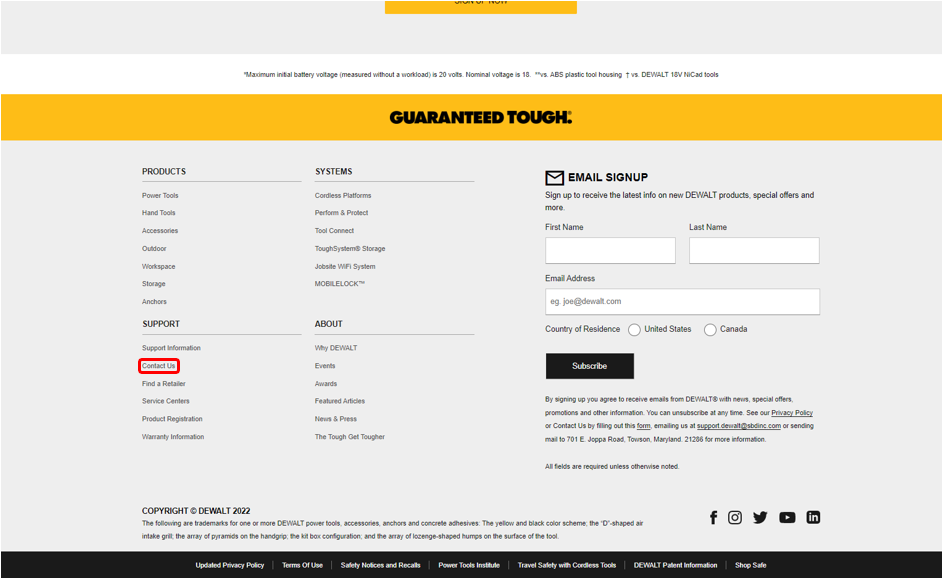 Fill in all the fields. In the Description field, explain that you want to change the email of your account to a different one.
Click on submit.
Our team will reach you and the team in charge in order to get your request done.