On the Web
Adding a Gateway is not supported on the Site Manager website, please check back regularly, as new features will be released continuously.
In the Mobile App
To get started you will want to plug the Gateway into power with the included power adapter for at least five hours to fully charge. To set up a Gateway in Site Manager you must be an account Owner, Administrator, or Site Admin. Log in to the Site Manager mobile app and tap the '+' icon to add a new device.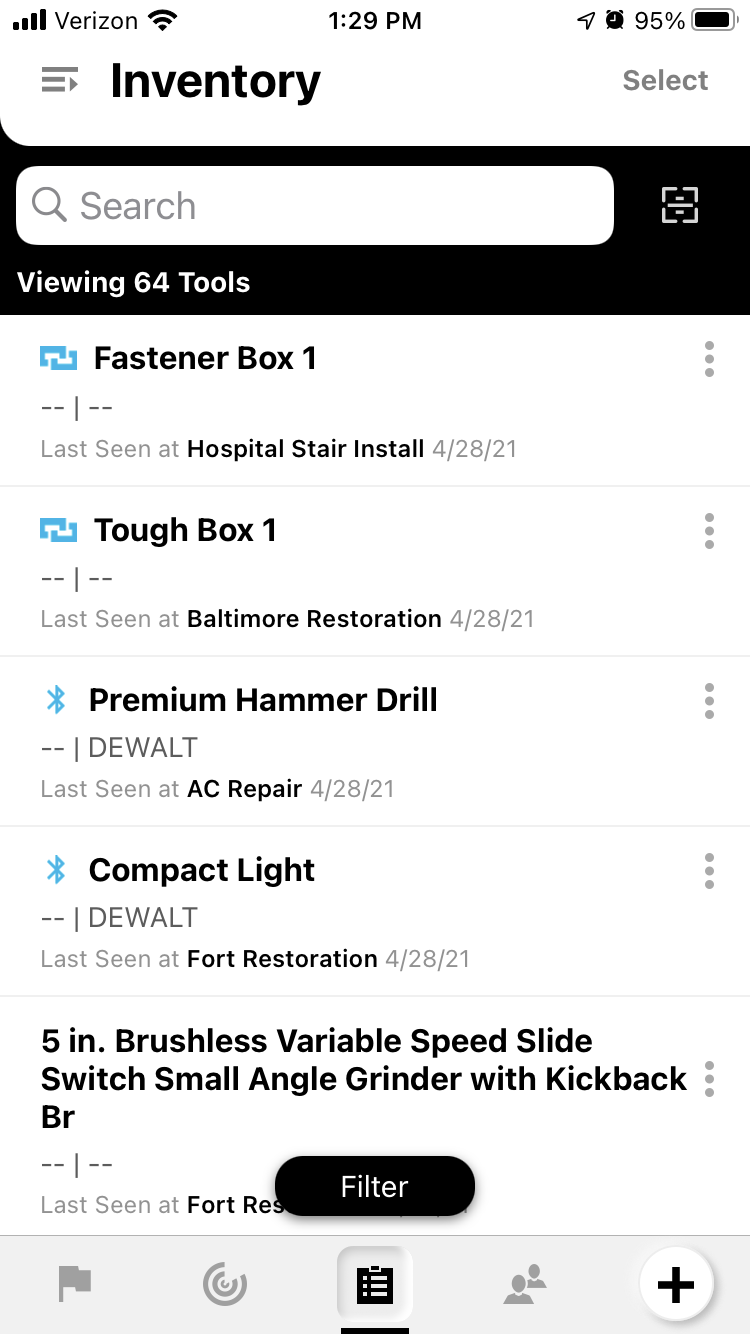 You will notice an option that says Gateways, tap on the DCE081 Construction Asset Gateway to continue.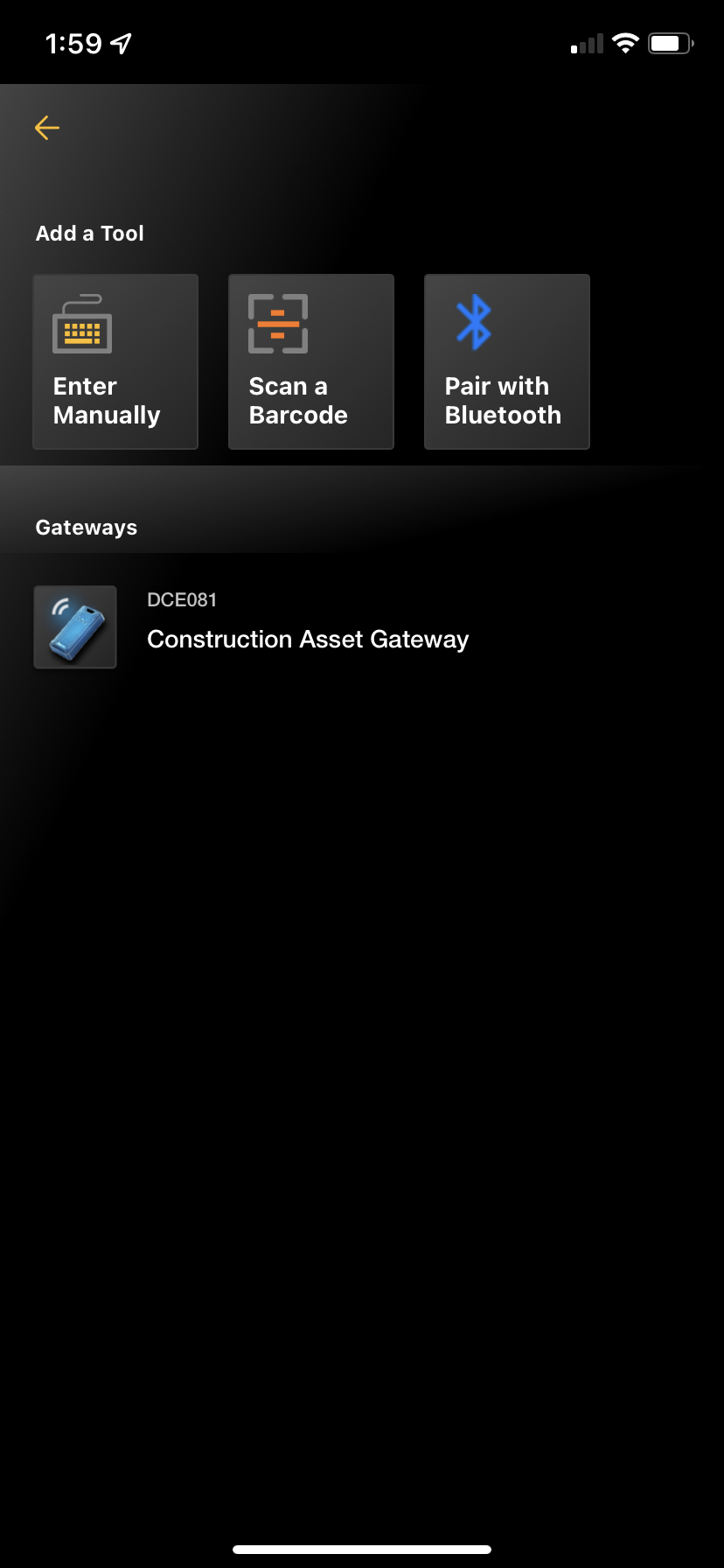 Position your device camera over the three barcodes or QR code on the back of the Gateway and Site Manager will automatically capture the information on the codes and take you to the Gateway details.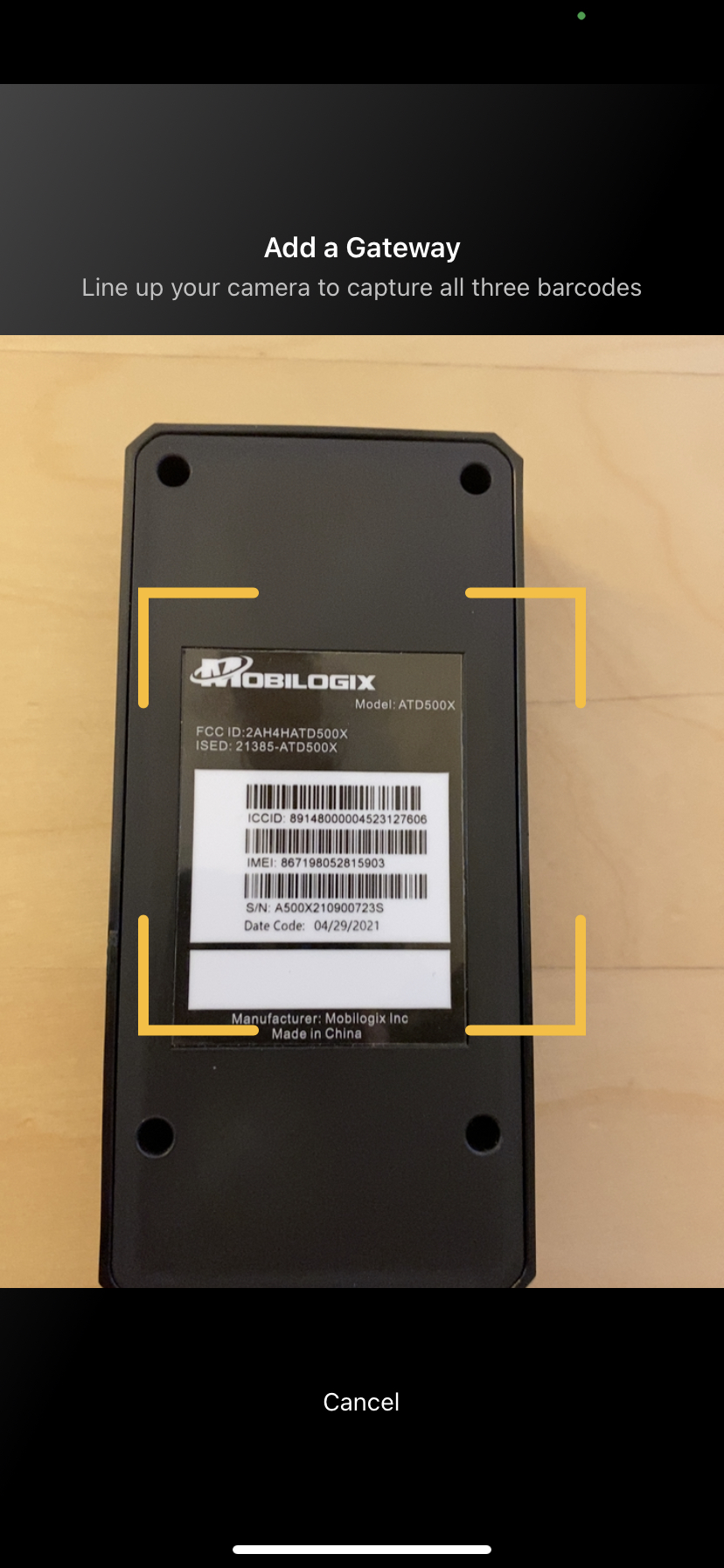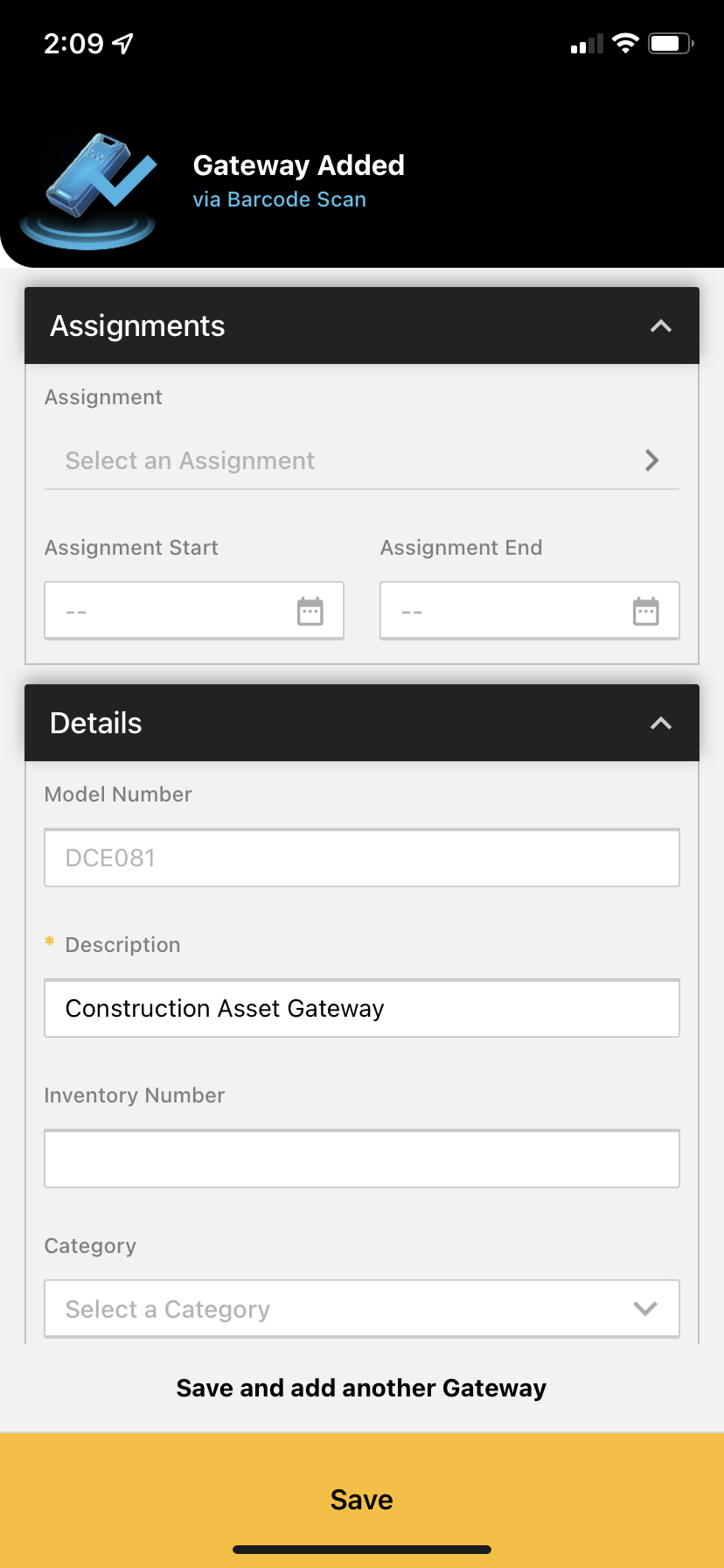 In order for the Gateway to start auditing your Bluetooth assets you must assign the Gateway to an assignment. If you have not yet created an assignment refer to this article 6.2: Creating or Adding an Assignment (Tool Connect™ Site Manager)
Assignments will be the first option on the Gateway details screen, tap on the assignment field to open up the assignment list. Tap on the assignment you wish to use your Gateway at then tap select to confirm.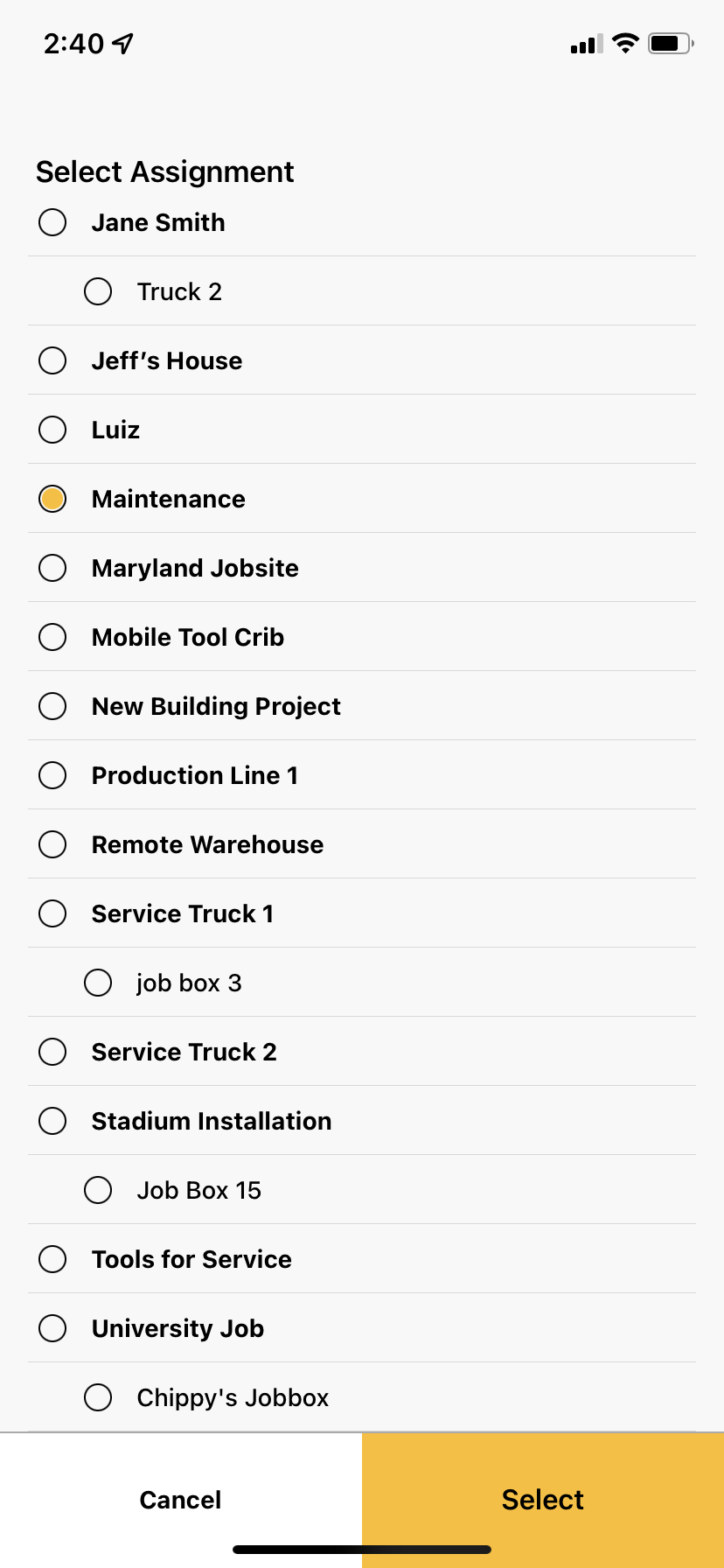 You will see the confirmed assignment and have the opportunity to enter any additional information you wish to add. When you are done tap 'Save'.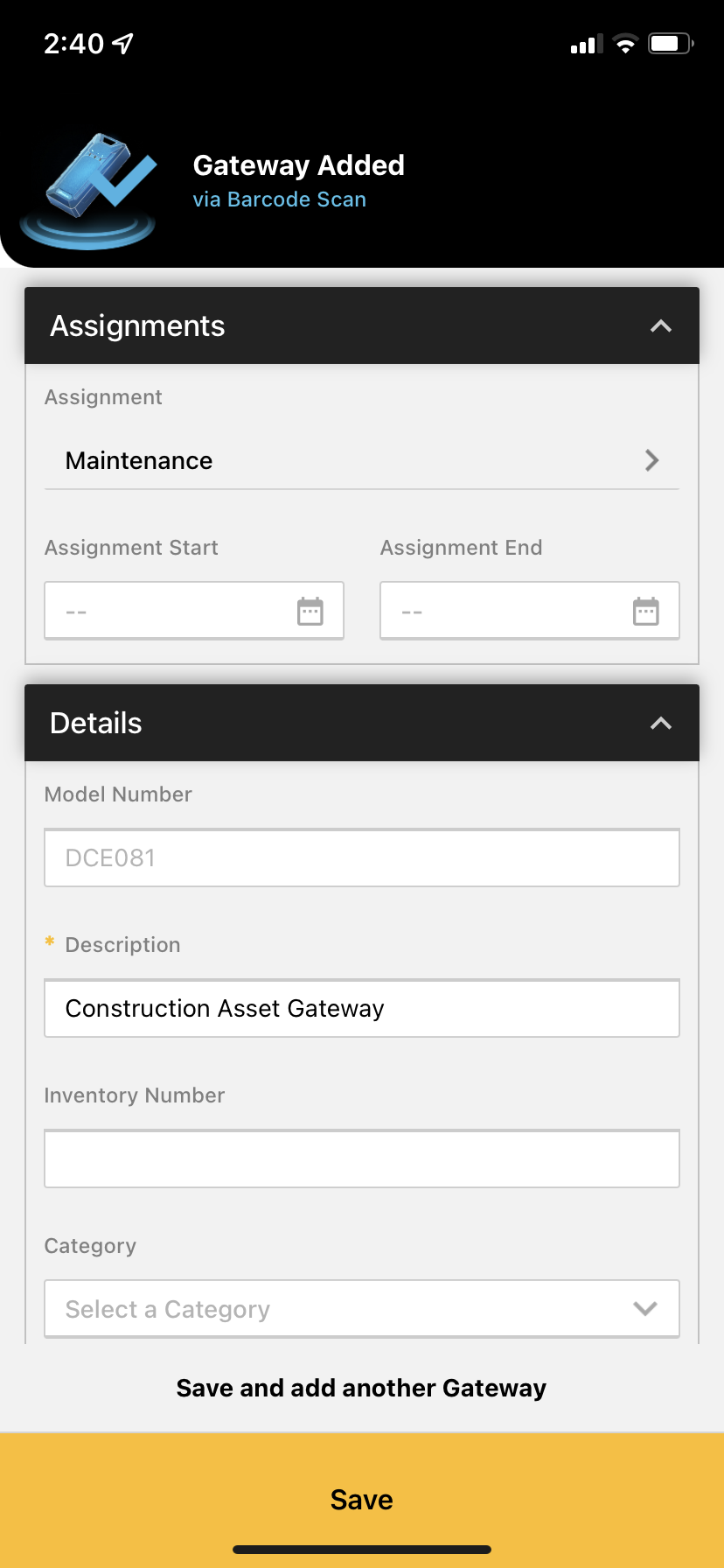 You will now see the Gateway in your inventory list with its listed assignment.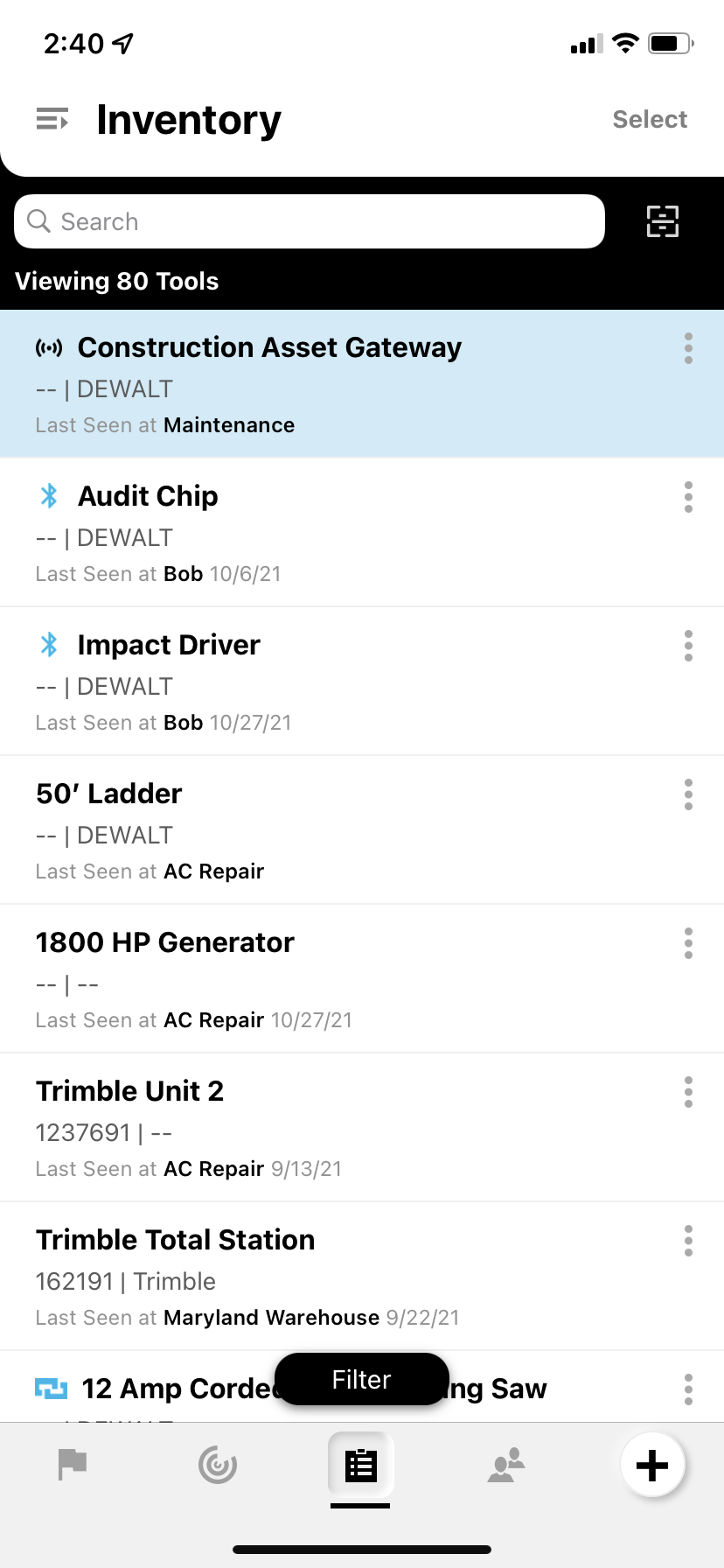 The Gateway will start to scan for Tool Connect Bluetooth assets and audit them at the assignment. (Please note that on the default setting the Gateway may take up to two hours to start scanning for assets)
You can now deploy your Gateway and start taking advantage of automatic audits.
Join our Community! 
We are excited to continue the discussion about Site Manager in our community forum. Contribute ideas, make suggestions, and discuss with other like minded asset managers. Click here!