Site Manager allows you to quickly transition from an existing inventory management software or spreadsheet with the Import feature. We recommend that you either export a spreadsheet of your inventory from your existing program, or make a duplicate copy of a spreadsheet you are already using. Be sure to include as much data as possible, the more data you provide, the more powerful Site Manager will be. 
Once you have your inventory on your computer you will want to take a couple of steps to prepare the data to make the import process as quick as possible. We highly recommend downloading the import templates for Assignments, People, & Inventory, this will greatly improve the speed and accuracy of the import process. Follow these steps to prepare your data. 
You can access helpful guides or the templates at any time by clicking on the yellow question mark with the 'Help' title.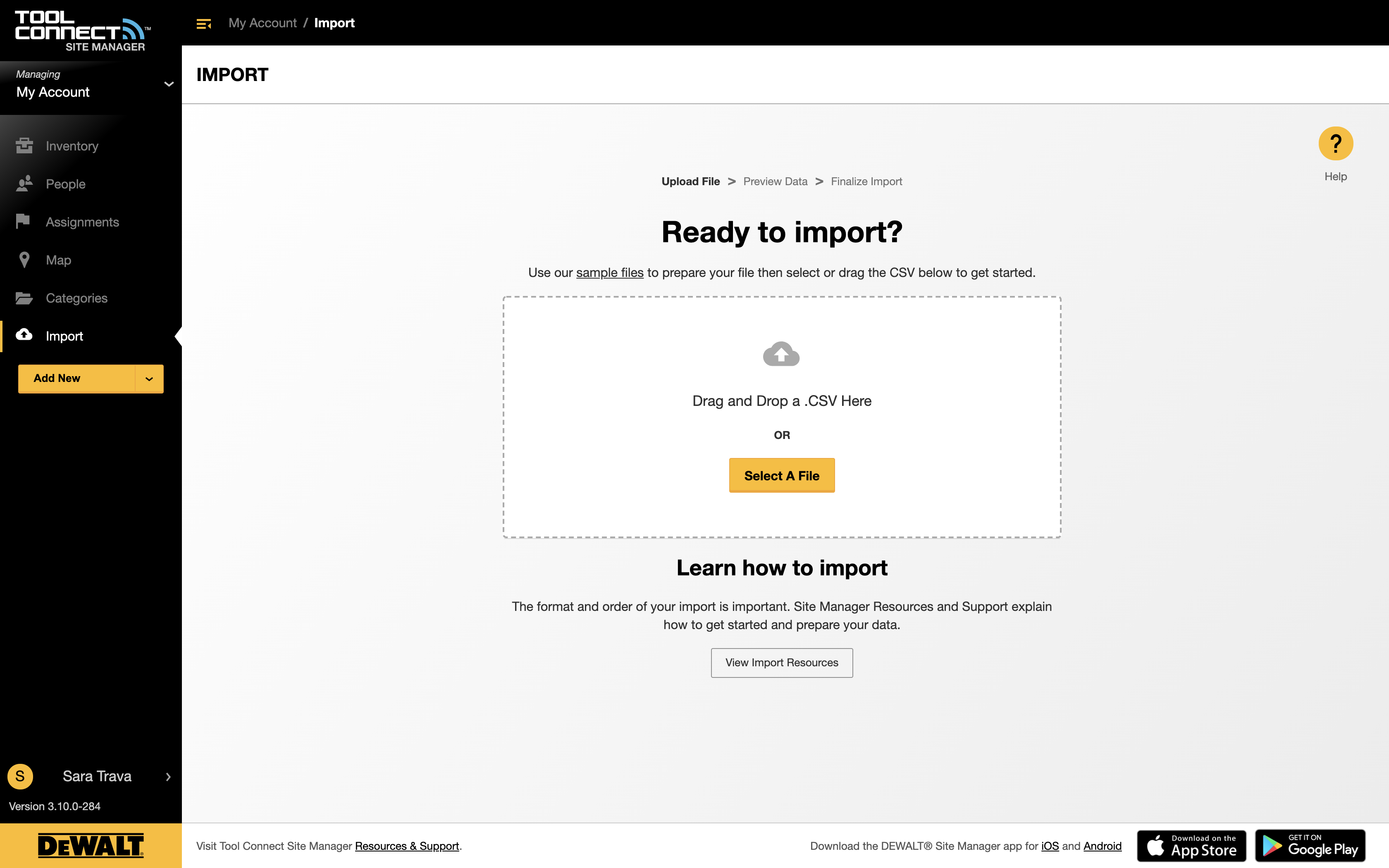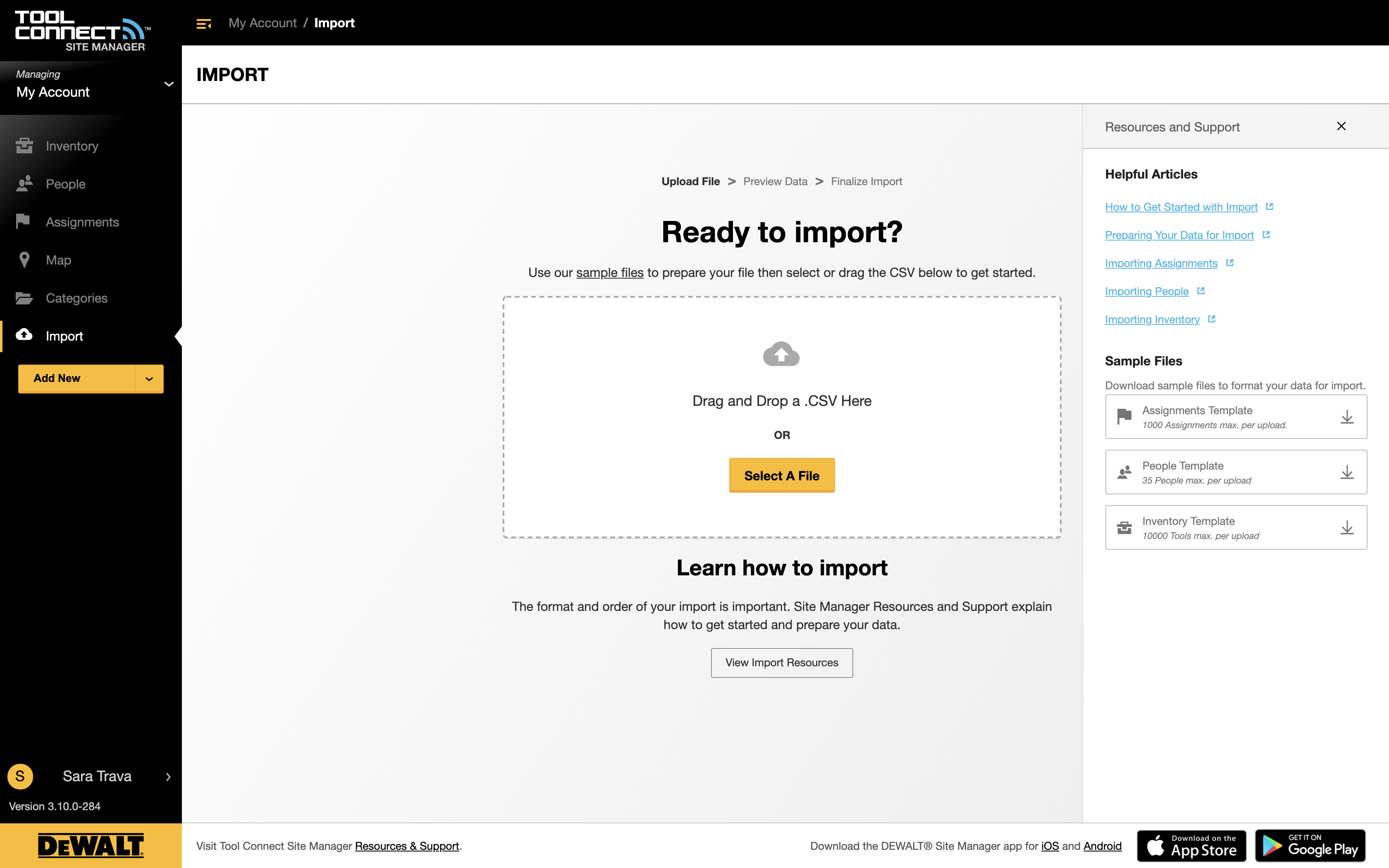 Join our Community! 
We are excited to continue the discussion about Site Manager in our community forum. Contribute ideas, make suggestions, and discuss with other like minded asset managers. Click here!