Before importing your People make sure you read the Preparing Your Data for Import article to properly format your People data. You must be the Owner or and Admin on the account to upload People. Once you have formatted your data in the People template navigate to the Import option on the left hand side of the Site Manager website.
Drag your file into the designated area of the Import page, or click 'Select A File' to choose your file from the computer.
Once you have dropped the file or selected it from your computer Site Manager will automatically detect whether it is a Assignment, People, or Inventory file based on the column headers. If Site Manager has chosen the wrong import type you can click on the 'File Import Type' dropdown to choose the correct import file. Site Manager will automatically try and match the column headers to existing column headers for the file type chosen. If there is a mismatch you will have the opportunity to adjust the column headers to match what you uploaded, or you can choose to skip unwanted columns.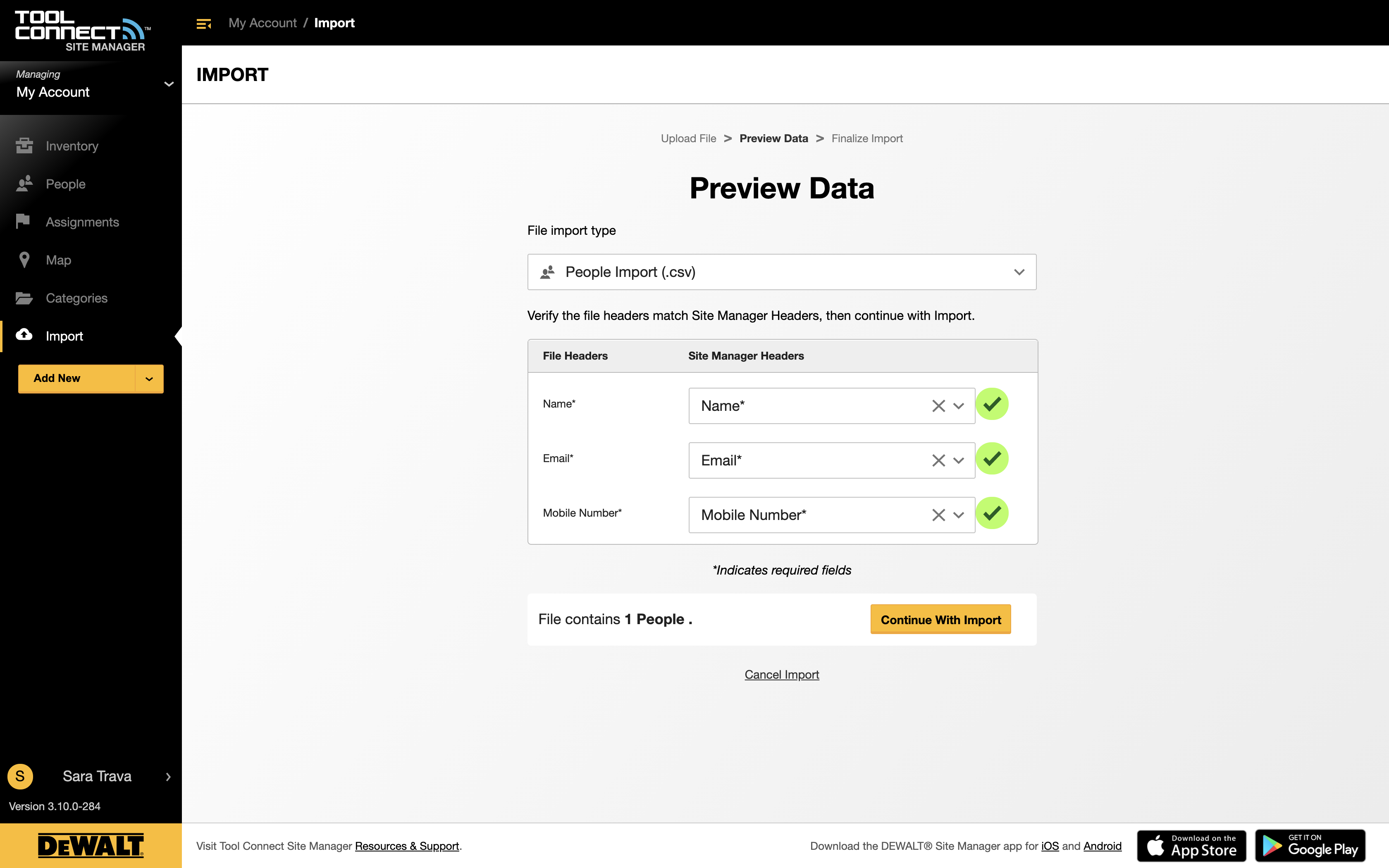 Once you have matched all of the headers to your liking you can continue with the import and the People will be uploaded to Site Manager.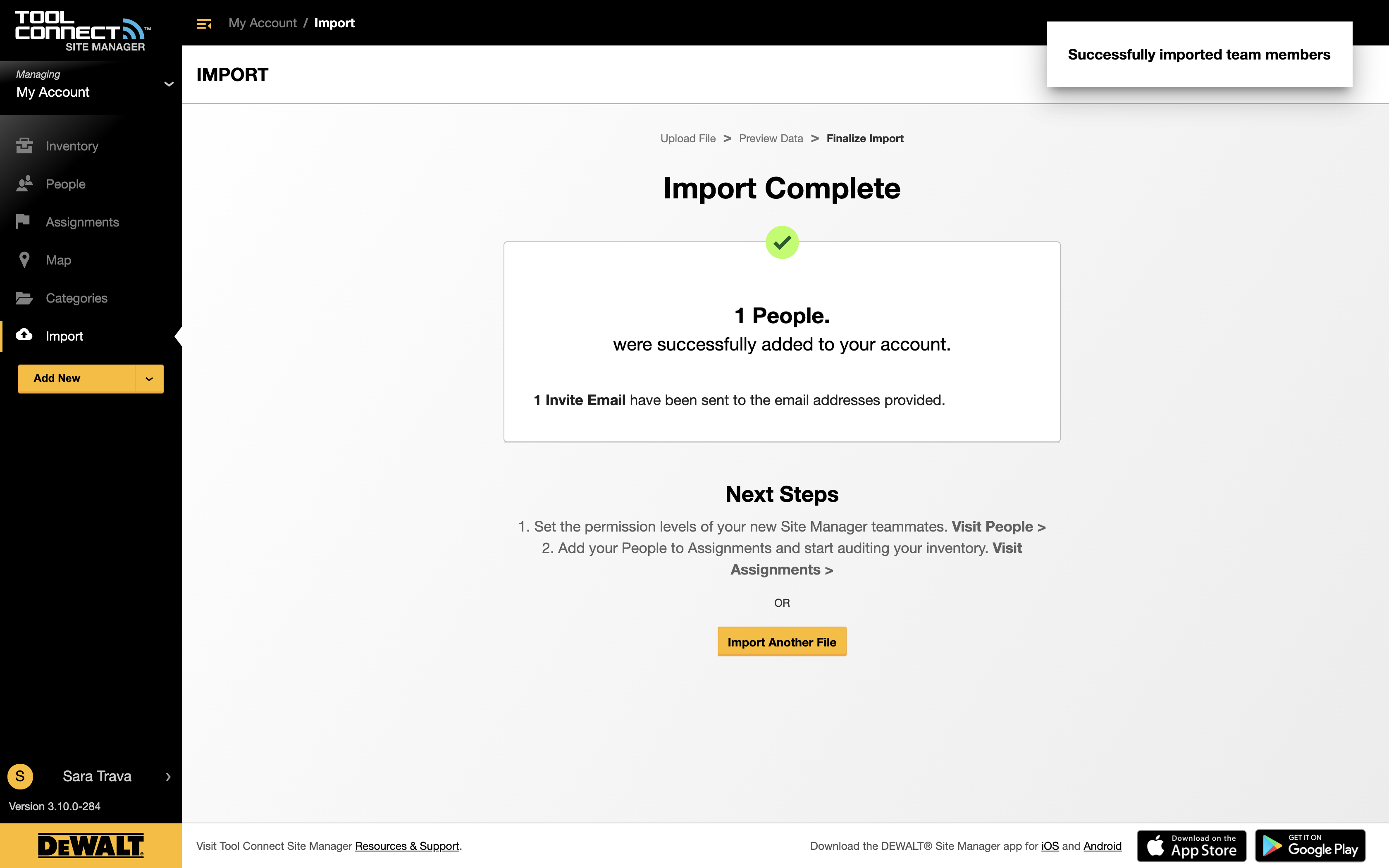 When the process is complete Site Manager will provide you with a summary of your import. You can choose to grant these people permission to your Assignments or you can import another file.
Join our Community! 
We are excited to continue the discussion about Site Manager in our community forum. Contribute ideas, make suggestions, and discuss with other like minded asset managers. Click here!