In 2018 DEWALT introduced our new DWO1DT995 QuickLoad Spool Heads to make adding new trimmer line a breeze! Models that may have the new Spool Head are DCST920, DCST970, and DCST991.
If unsure the head type, an easy way to ID it is by looking at the spool itself. As you see here, the QuickLoad has a flat bottom while the traditional bump has a traditional bump knob.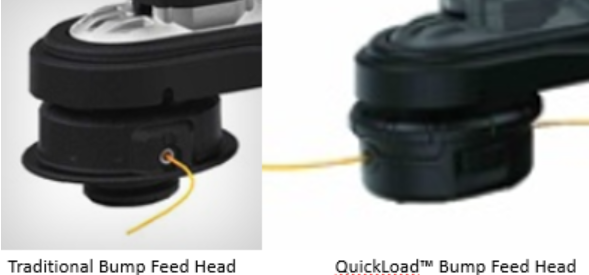 To install more line on your trimmer:
Cut a maximum 25 foot (8 m) length of trimmer line.
Align spool housing eyelets with the arrow on the spool head as shown below.
Thread one end of the trimmer line through an eyelet. Guide the line through to the second eyelet and continue to pull the line through until there are equal lengths of string on each side of the spool housing as shown here.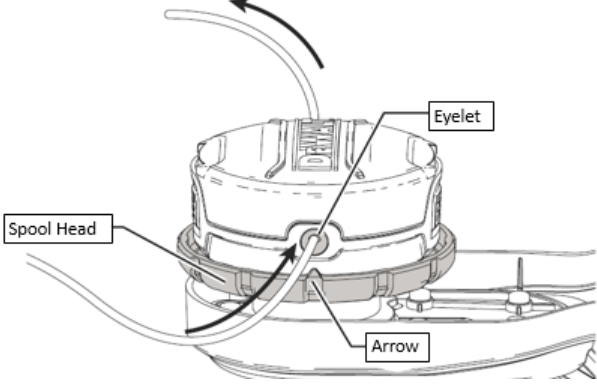 Secure the spool cap from moving with one hand. Using your other hand, wind the string onto the spool by rotating the spool head counter clockwise as shown below. Continue winding until 5 inches (127 mm) of string remain on each side of the spool housing.