DEWALT allows you to begin the repair claim process online through our dedicated website toolservicenet.com 
This service is only for warranty and charged repairs of certain tools that have a guaranteed not to exceed Factory Overhaul repair price.

Do NOT ship batteries, chargers, and accessories. These do NOT qualify for this service.

Large tools including mowers, large compressors, table saws, miter saws, etc. are not eligible for this service.
This service is only for customers who reside in the U.S.A (50 states & District of Columbia).
Step by step: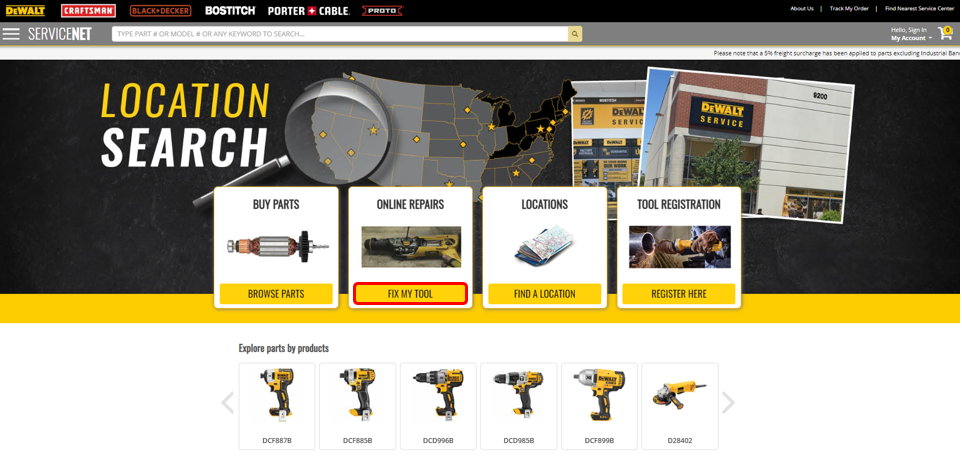 Read the information and make sure that you agree with it. Click on "Start your online repair"

Type the model number of your tool and click on Search. Most of the time you will find the model with a B at the end. That B means "bare tool". The models ended on P1, M1 N1, etc are kits.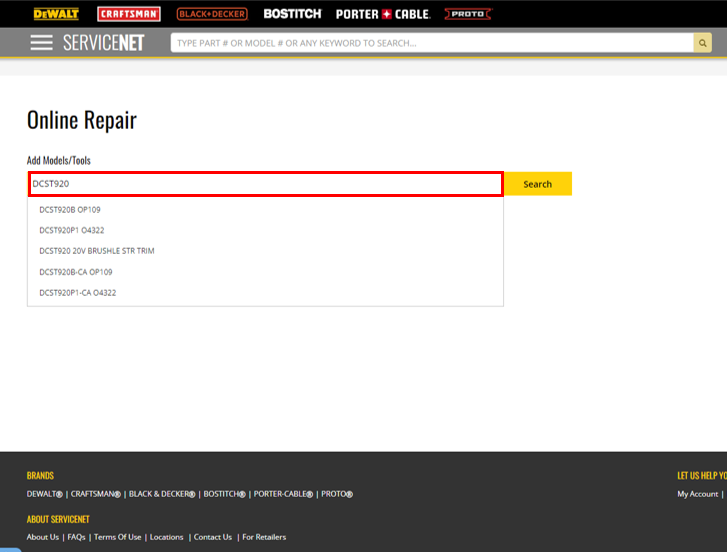 Type the information required such as serial number, date of purchase, date code, and PO number then click on save.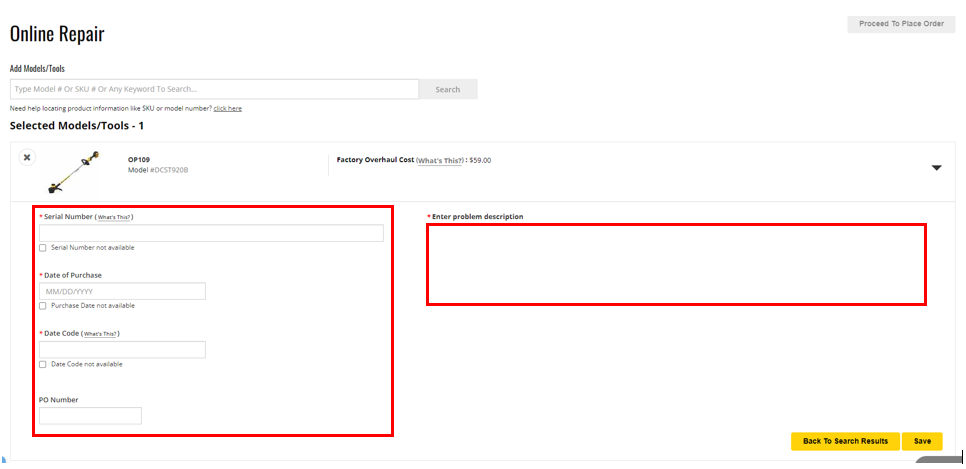 Click on "Proceed to place order".

You can checkout using your service net account or as a guest if you do not have a service net account.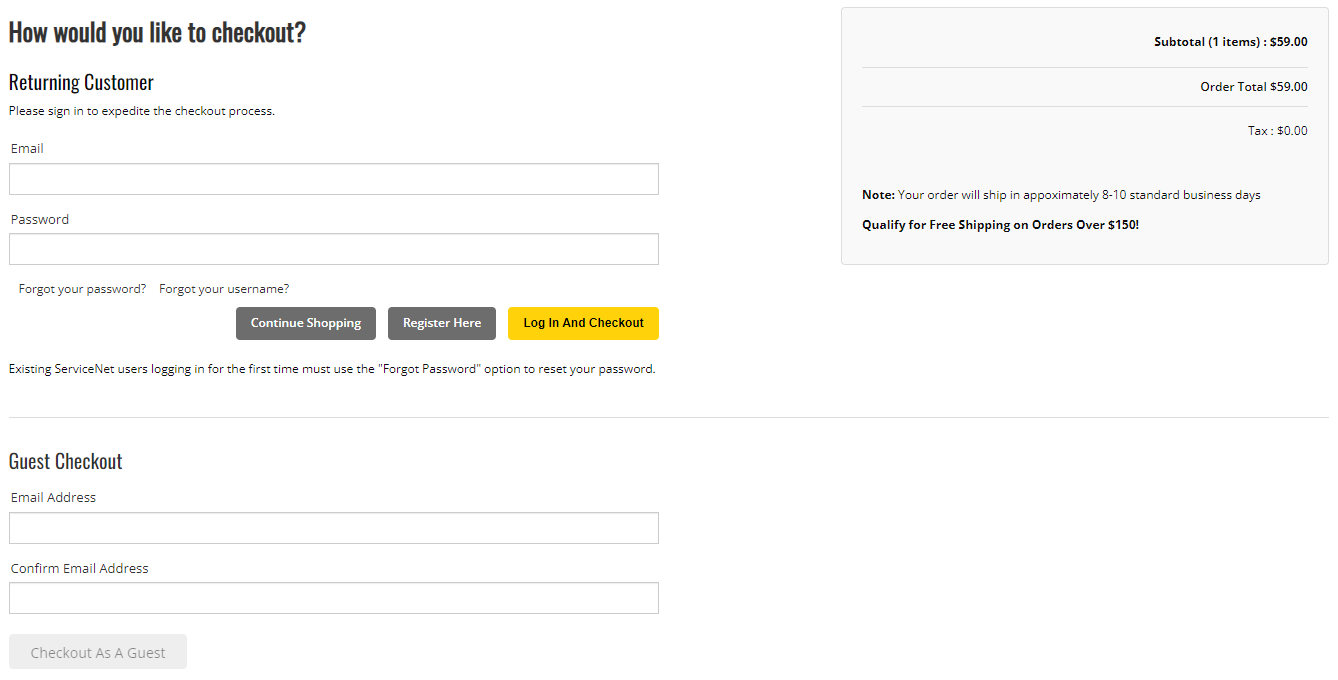 Fill out the shipping information, payment and billing information, and review - checkout. On the payment information, the system will request card information for the overhaul cost.

The Factory Overhaul Cost is the maximum amount of money that a customer is going to pay to get the tool repaired/replaced when the unit is out of warranty or can't be repaired because misused by the customer. In that case, damages for misuse are not covered under warranty. By introducing your card you won't be charged immediately but just a hold for $1 just to confirm that the card is a valid one.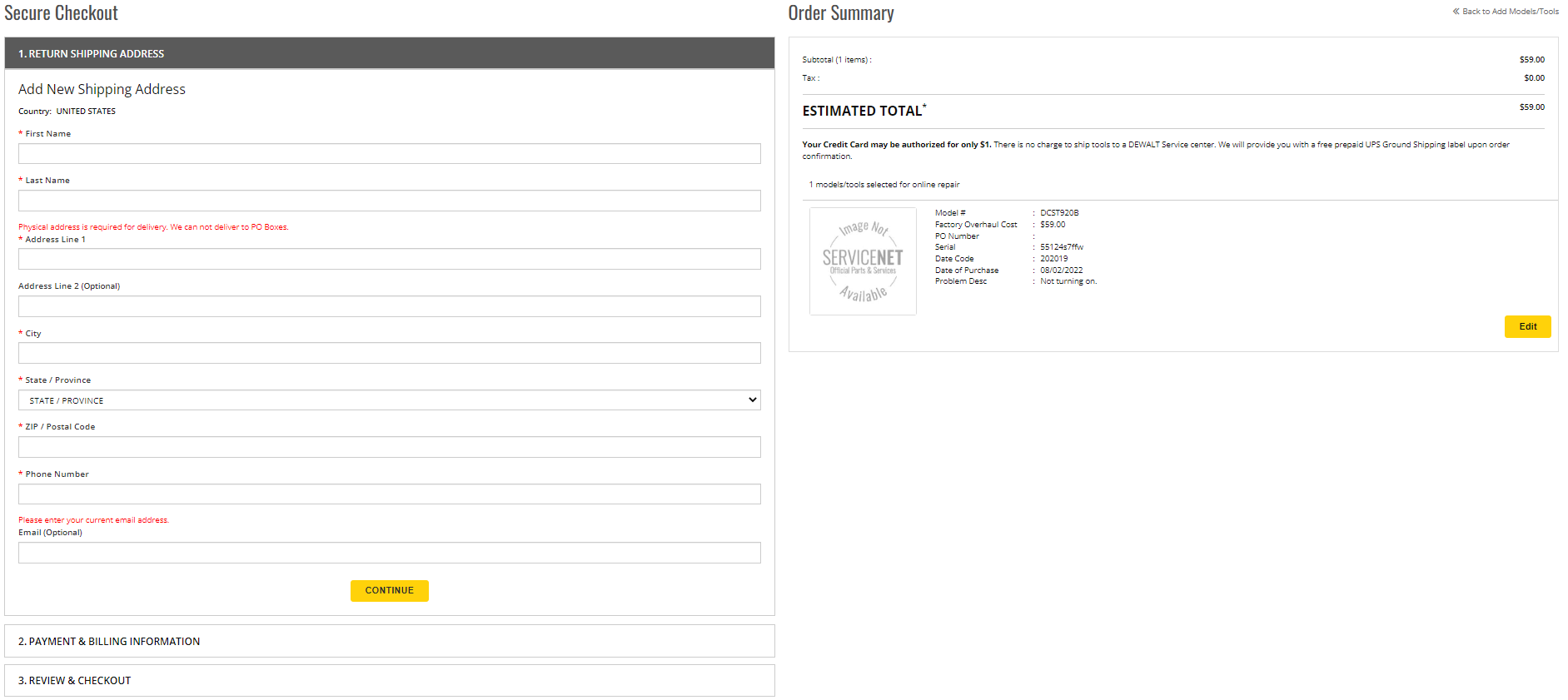 Finally, the system will provide you with the pre-paid label so you can ship your tool to our service center to get it warranted. 
Need to help with warranty information? Visit our
warranty information section
. Need further assistance? Our customer service department is available by calling 800-433-9258 Monday - Friday, 8:00 A.M. - 6:00 P.M. Eastern Time. If you prefer to use e-mail, click
Contact Us
and send us the details of your product, such as the model number and date code. Our customer service representatives will respond to your questions within 24 business hours.
For details on how to do the process, please check the attached file.